Overview
According to the decision of the state government, most coronavirus restrictions are dropped. There are no mask or test obligations in hotels and restaurants. However, we want to continue to be your safe place of well being in the future. We therefore ask you to keep a minimum distance and to continue to wear a mask voluntarily. Stay responsible. We remain so too. Hope to see you soon and warm regards.
Beautiful facade with great offer: Stylish city hotel in a lovingly restored and extended building from the Gründerzeit epoch. Right next to Schloßkirchplatz in the old town district of Cottbus you are welcomed with timeless design, friendly interior and very special, personal feel good atmosphere. Walking through the lobby with bright marble and dark granite floor, free yourself from stress, relax on the summer terrace overlooking the Boulevard or meet in our cosy historical vault cellar... Just enjoy your stay at the SORAT Hotel Cottbus – a hotel with preference for urban living.
SORAT Hotel Cottbus
First class [DEHOGA 4 stars garni]
Best price
Single
from

67.50 Euro

Double
from

81.00 Euro
Facts
Non-smoking hotel
Arrival from 03:00 pm
Departure until 12:00 pm
98 rooms
Wifi free
Tablet rental free
Breakfast bistro and lobby bar
Schloßkirchplatz terrace
City bikes and bike rental
1 meeting room 42 sqm
Vaulted cellar for festivities
Public underground parking
Entrance Neustädter Straße 12
Limited parking spaces
Parking reservation not possible
Parking fee per day and car: 12.00 Euro
Public parking Neustädter Platz: 100 m
Parking fee per day and car: 6.00 Euro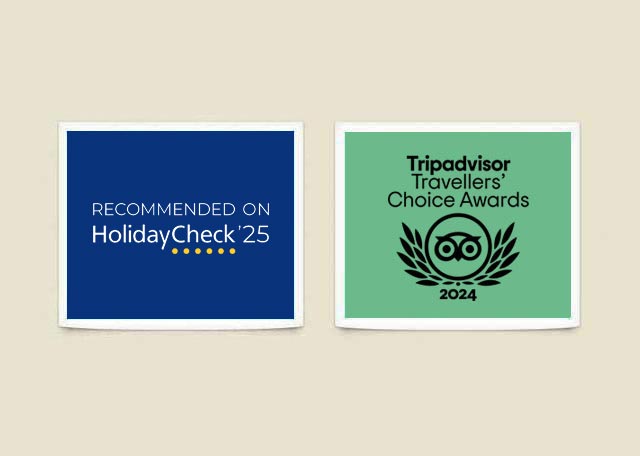 SORAT Hotel Cottbus
Awards
Tripadvisor Travellers' Choice Award 2020
Holidaycheck Recommended Certificate 2021
Super saver
Single
from

61.75 Euro

Double
from

76.00 Euro
Directions and maps
Amidst towers and city gates: The SORAT Hotel in Cottbus is centrally located in the beautiful old town district surrounded by medieval towers and city gates, just a few steps away from Spremberger Straße pedestrian and shopping zone. All downtown destinations are just a short walk away. The nearest park or the Spree river are within short walking distance too. The Spreewald around Cottbus is a marvellous excursion destination. MoreMany roads lead to Cottbus. By car from Berlin or Dresden via the A13 motorway, until Dreieck Spreewald junction, and then onto the A15 motorway. Or by rail taking one of the many ODEG regional express trains. From main station take the bus to the hotel, it is just a five-minute drive. The nearest airport is the BER Berlin Brandenburg. The 96-kilometre journey takes around one hour by car. Limited parking is available at the Schloßkirchplatz public underground parking, entrance is in the Neustädter Straße 12 with with direct access to the hotel. In case these should already be occupied, you may as well use the parking garage at Neustädter Platz, which is only 5 minutes away. The main entrance to the hotel is located in the pedestrian zone opposite Schlosskirche church. For luggage loading and unloading stop in the Schloßkirchstraße for a short period.
Distances
Bus line 15 and 47
Stadtpromenade stop: 200 m
Tram line 1 and 4
Stadtpromenade stop: 200 m
Stadthalle event hall: 500 m
Technical university: 1 km
Lausitz Arena sports center: 2.5 km
Fairground: 3 km
Spreeauenpark leisure park: 3 km
Stadion der Freundschaft arena: 3 km
Branitz landscape park: 4 km
Spreewald biosphere reserve: 20 km
Berlin Brandenburg airport: 96 km
Dresden airport: 130 km
Main station: 2 km
A15 motorway
Cottbus-West exit: 5 km
Parking
Public underground parking
Entrance Neustädter Straße 12
Limited parking spaces
Parking reservation not possible
Parking fee per day and car: 12.00 Euro
Public parking Neustädter Platz: 100 m
Parking fee per day and car: 5.00 Euro
Route description
---
Route planner
45 Classic Rooms
16 - 22 sqm
1 double bed
1 mattress 160 x 200 cm
2 single beds
2 mattresses each 90 x 200 cm
Roadside
Minibar
Wifi free
Shower
39 Comfort Rooms
17 - 20 sqm
1 double bed
1 mattress 160 x 200 cm
2 single beds
2 mattresses each 90 x 200 cm
Atrium or garden side
Minibar, coffee and tea facilities
Mineral water 0.25 l free
Wifi free
Shower
6 Junior Suites
23 - 30 sqm
1 double bed
1 mattress 160 x 200 cm
2 single beds
2 mattresses each 90 x 200 cm
Atrium or garden side
Large working area
Cozy sitting area
Minibar, coffee and tea facilities
Mineral water 0.25 l free
Safe 13 cm high x 13 cm wide
Wifi free
Bathrobe
Shower
6 Family Rooms
20 - 27 sqm
1 double bed / 2 single beds
1 sofa bed / 1 cot
2 adults with kids
2 kids maximum up to age 17
Quiet corner room
Atrium or garden side
Minibar, coffee and tea facilities
Surprise for children
Breakfast up to age 12 free
Wifi free
WC seat for kids
Step stool for kids
Shower
2 Handicap Rooms
25 sqm
2 single beds
2 mattresses 90 x 200 cm
Quit inner courtyard side
Pretty garden view
Minibar, coffee and tea facilities
Mineral water 0.25 l free
Wifi free
Wheelchair-accessible washbasin
Tilting mirror
Wheelchair-accessible shower
Shower mit seat
Extra wide doors
Best price
Single
from

67.50 Euro

Double
from

81.00 Euro
Best price
Single
from

76.50 Euro

Double
from

90.00 Euro
Best price
Single
from

99.00 Euro

Double
from

112.50 Euro
Best price
Single
---
Family
from

99.00 Euro
Best price
Single
from

76.50 Euro

Double
from

90.00 Euro