Company
SORAT Hotels Germany are a hotel group with unique hotels and high aspirations. In an age of rapidly changing values and short-lived trends, we have committed ourselves to what is lasting. Our primary aim is to extend an individual and warm welcome to our guests. Beyond this, economic efficiency, ecological thinking and aesthetic experiments form a symbiosis that has shaped the character of our company since its establishment in 1989. The company now boasts 10 middle-class hotels in Germany: 5 SORAT Hotels and 5 Partner of SORAT Hotels. All offering impeccable comfort and service at a reasonable price. SORAT offers hotels a low-cost partnership including full-service marketing.
Portrait
The appearance of SORAT Hotels has long since become established as a trademark for individual city hotels. This success was not least due to a cleverly devised range of services. For instance, SORAT Hotels were among the first middle-class hotels in Germany to offer all guests a free internet connection. The hotel rooms feature TV, large desks, fax and modem connections, all the convenience and comfort which today's traveller has come to expect. And all SORAT Hotels provide impeccable service at reasonable prices. And the breakfast buffet in each SORAT Hotel offers guests an excellent start into the day with a large choice of muesli, bread rolls, smoked fish and sparkling wine, a selection of hot dishes and fresh pastries.
Hotel classification
Most of the SORAT Hotels and Partner of SORAT Hotels have been tested and assessed by the German Hotel and Catering Industry Association [DEHOGA], most of them were awarded 3 or 4 stars. What do DEHOGA hotel stars mean? Read more to find out here: DEHOGA hotel stars. Enjoy some quite unusual hotel conceptions and two hotel categories:
Business class
For daily demands: comfortable, modern, conveniently situated, fair rate, WLAN free of charge.
First class
For high demands: Original design, city-centre location, individual service, WLAN free of charge.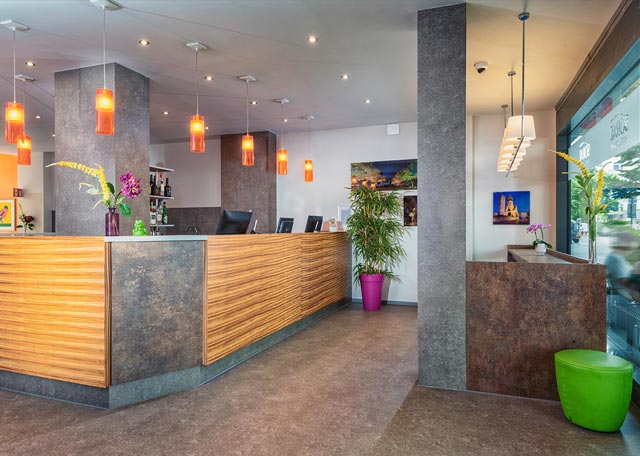 SORAT Hotel Berlin
Business class [Hotel garni]
100 rooms, opened 2022.
Modern and smart city hotel. In the middle of Berlin, close to the world-famous KaDeWe department store.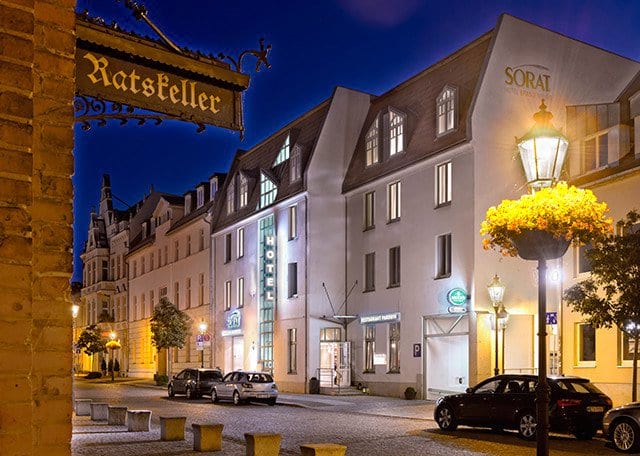 SORAT Hotel Brandenburg
First class [DEHOGA 4 stars]
88 rooms, opened 1995.
Flair and harmony in a new construction. Directly at the Altstädtischer Markt old town market square in the middle of Brandenburg-an-der-Havel.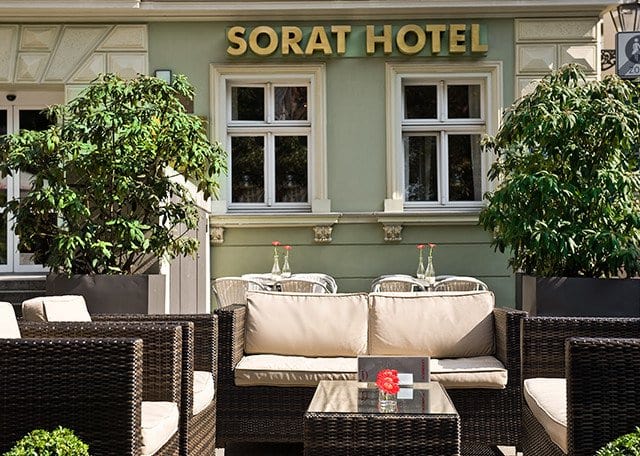 SORAT Hotel Cottbus
First class [DEHOGA 4 stars garni]
98 rooms, opened 1995.
Timeless design behind Wilhelminian-style facade. Charming symbioses of old and new in the old town of Cottbus. With historic arched cellar.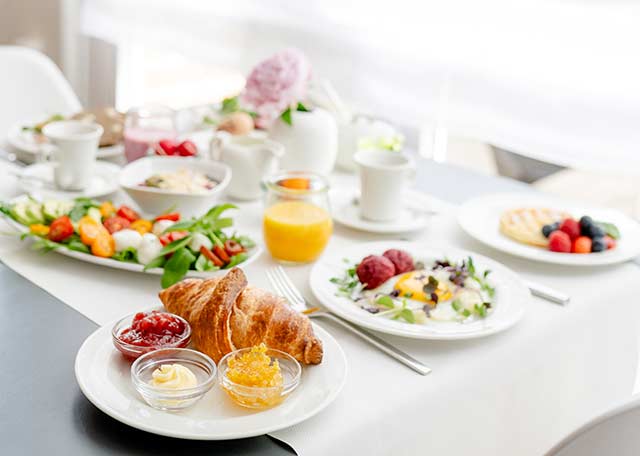 Auszeit Hotel Düsseldorf
The breakfast hotel
Partner of SORAT Hotels
First class [DEHOGA 3 stars garni]
54 rooms, opened 2004.
The breakfast hotel, an innovative and stylish city hotel. Centrally located in the gouvernment and media district of Düsseldorf-Bilk.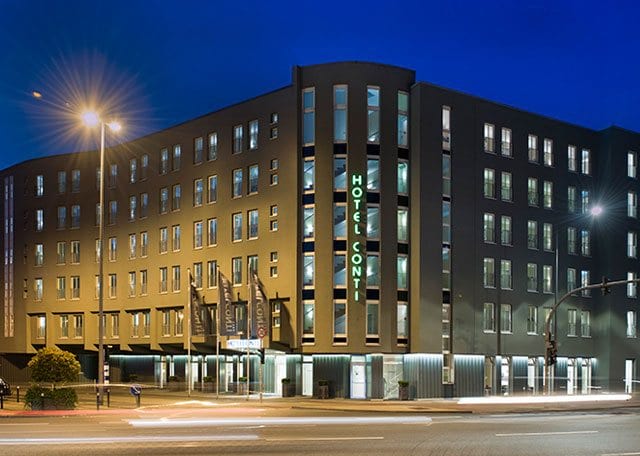 Hotel Conti Duisburg
Partner of SORAT Hotels
First class [Hotel garni]
71 rooms, opened 1991.
Friendly and lively boutique hotel with clear form and colours. Top location in downtown Duisburg.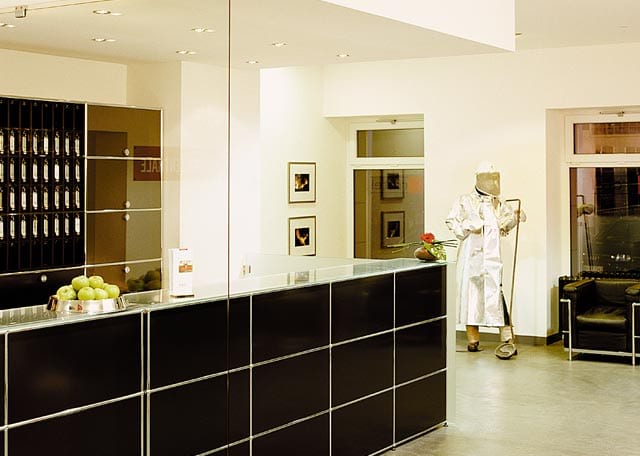 ferrotel Duisburg
Partner of SORAT Hotels
Business class [Hotel garni]
30 rooms, refurbished 2000.
City hotel with unusual industrial design in an attractive and convenient central location.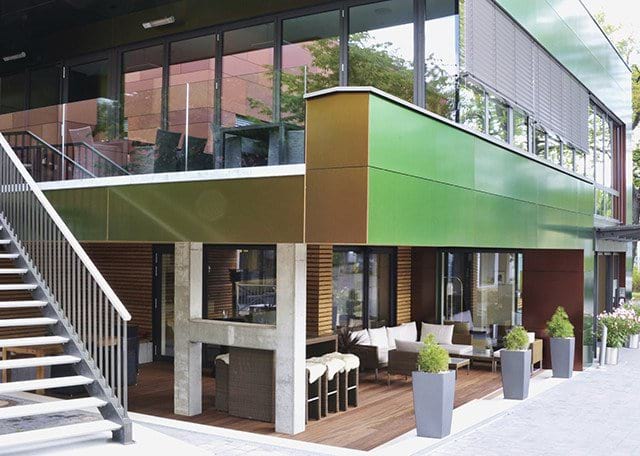 Hotel Central Hof
Partner of SORAT Hotels
First class [DEHOGA 4 stars]
103 rooms, opened 1984.
City hotel with relaxation and spa area. With traditional charm and personal character. Central. Opposite the Hof theatre and the famous Freiheitshalle event venue.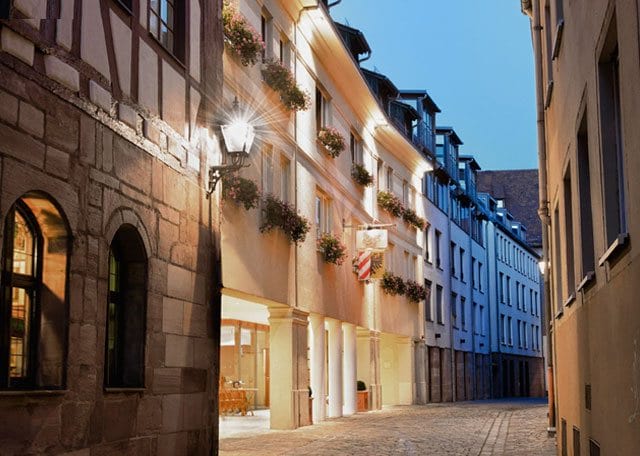 Hotel Agneshof Nürnberg
Partner of SORAT Hotels
First class [DEHOGA 3 stars garni]
74 rooms, opened 1994.
Young city hotel with Mediterranean flair right in the heart of Nuremberg. Quiet, between Sebaldkirche church and Kaiserburg castle.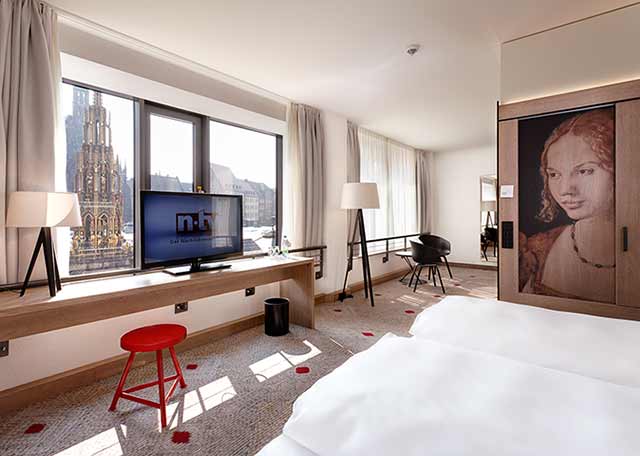 SORAT Hotel Saxx Nürnberg
First class [DEHOGA 3 stars garni]
103 rooms, re-opened 2014.
Boutique hotel situated on the Nuremberg Hauptmarkt with its famous Christmas Market in the heart of the old town centre. With stylish and practical design.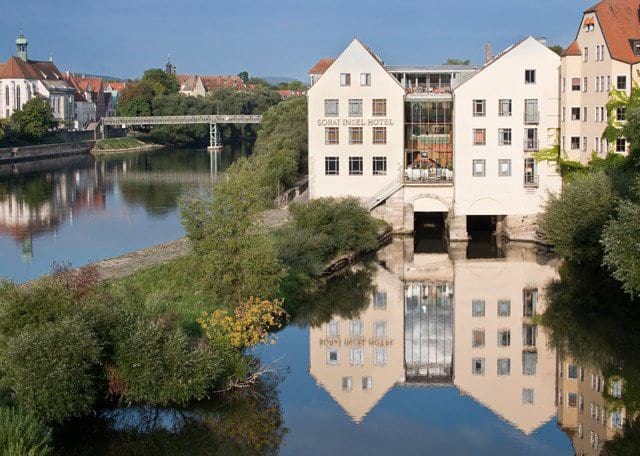 SORAT Insel-Hotel Regensburg
First class
75 rooms, opened 1995.
Extraordinary first-class hotel on a small island in the middle of the Donau river. With noble interior, that style is reminiscent of art déco. Top location, directly at the Donau river and the Steinerne Brücke stone bridge, historical city at your doorstep.