Overview
Warm welcome to Brandenburg-an-der-Havel, the town in the Havel river and in our charming hotel with warm atmosphere and endowed with timeless elegance. At a top location in the historical Havel town in the federated state Brandenburg, between the old town market with the Roland the Knight stone statue, town hall and city park, with short way to the Havel river and near to the historical cathedral island. Combined the central location, authentic flair and personalized service make the hotel an exciting place for both leisure and business travellers. In the middle of the Havel town, embedded in the gorgeous landscape of the Havelland and just around 60 kilometres west of Berlin – the hotel offers major advantages and you are assured of a comfortable stay.
SORAT Hotel Brandenburg
First class [DEHOGA 4 stars]
Best price
Single
from

63.75 Euro

Double
from

71.25 Euro
Facts
Non-smoking hotel
Arrival from 03:00 pm
Departure until 11:00 am
88 rooms
Wifi free
Breakfast salon
Restaurant with small bar
Garden and terrace
Lobby shop for snacks and drinks
Wellness area with sauna
Massage treatments on request
Small fitness area
City bikes and bike rental
5 meeting rooms 20 - 71 sqm
Hotel underground parking
30 parking spaces
Parking reservation is not possible
Parking fee per day and car: 12.00 Euro
Parking fee per hour and car: 1.00 Euro
Public electric car parking in front of the hotel
Parking with electric license free
Public charging station Nicolaiplatz: 500 m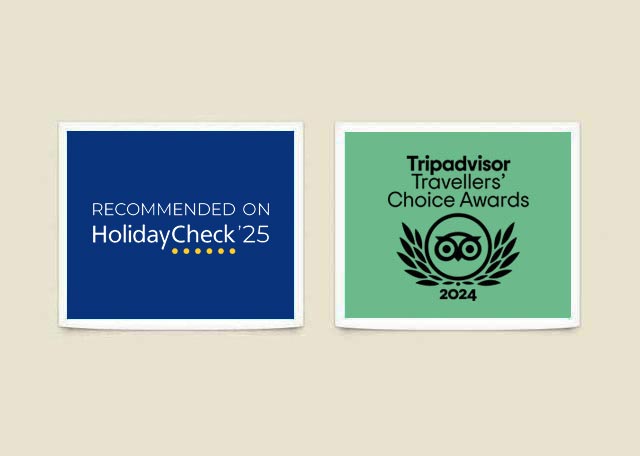 SORAT Hotel Brandenburg
Awards
Tripadvisor Travellers' Choice Award 2022
Holidaycheck Award 2023
Best price
Single
from

63.75 Euro

Double
from

71.25 Euro
Directions and maps
Our Location? Close to everything! Opposite the old town hall, in the heart of the historical district of the beautiful Brandenburg-an-der-Havel town guests to our hotel are perfectly positioned to start business appointments in the city centre or to discover the old town. Right behind the hotel, you will explore the old city rampart which today serves as a park with stately deciduous trees. Right next to the hotel building, a pathway will take you to all the attractions the city with its three medieval town centres has to offer. MoreLocated just some metres from public transportation, the hotel is excellently situated for shopping in the Neustadt district, for getting around the Cathedral island or for relaxing anywhere around the Havelland landscape. Staying here, you'll be within easy strolling distance of the romantic heart of the town or get around the town faster by one of our bikes. And arrival and departure are as smooth and pleasant too. 60 kilometres west of Berlin, on the A2 motorway and the B1 federal road, you will arrive at the city of Brandenburg-an-der-Havel. Our hotel parking garage with direct access to the hotel is a convenient place to park your car. In case these should already be occupied, you may as well use public parking at Nicolaiplatz or on Ziegelstraße only a five-minute walk away from our hotel. Please make sure you take parking fees into account. Anyone driving an electric car with an electric license can park for free in the public parking spaces in front of the hotel. Public charging station at Nicolaiplatz or on Ziegelstraße; each 500 m away from the hotel; charging points each 22 kW three phase electric power, type 2 socket. Furthermore, the Berlin-Brandenburg regional express train stops several times a day at the main train station. Departing from Berlin, you can be in Brandenburg-an-der-Havel in just 40 minutes. The nearest airport is BER Berlin Brandenburg.
Distances
Bus line H, Parduin stop: 10 m
Tram line 2 and 6
Ritterstraße stop: 300 m
Berlin fairground: 75 km
Berlin Olympiastadion arena: 79 km
Berlin Brandenburg airport: 89 km
Intercity main station: 3 km
Havel river: 100 m
Beetzsee lake: 200 m
Landing stage: 100 m
Marienberg leisure park: 300 m
Brandenburg cathedral: 1,6 km
Paulikloster church: 2 km
Sankt-Annen-Promenade boulevard: 800 m
A2 motorway, Brandenburg exit: 9 km
Parking
Hotel underground parking
30 parking spaces
Parking reservation is not possible
Parking fee per day and car: 12.00 Euro
Parking fee per hour and car: 1.00 Euro
Public electric car parking in front of the hotel
Parking with electric license free
Public charging station Nicolaiplatz: 500 m
Route description
---
Route planner
18 Standard Rooms
20 sqm
1 double bed
1 mattress 160 x 200 cm
Or 2 single beds
2 mattresses each 90 x 200 cm
Altstädtischer Markt roadside
Busier roadside
View of the town hall
Mini fridge
Coffee and tea facilities
Mineral water 0.5 l free
Wifi free
Shower
Housekeeping on request
55 Comfort Rooms
20 sqm
1 double bed
1 mattress 160 x 200 cm
Or 2 single beds
2 mattresses each 90 x 200 cm
Garden terrace or park side
Quiet with view into greenery
Mini fridge
Coffee and tea facilities
Mineral water 0.5 l free
Wifi free
Shower
Housekeeping on request
4 Business Single
18 sqm
1 single bed
1 mattress 120 x 200 cm
Quiet park side
Mini fridge
Coffee and tea facilities
Mineral water 0.5 l free
Wifi free
Shower
Housekeeping on request
8 Family Rooms
31 sqm
2 single beds
2 mattresses each 90 x 200 cm
1 extra bed / 1 sofa bed / 1 cot
2 adults with 2 kids maximum
1 kid up to age of 3 [cot]
1 kid up to age of 17 [extra bed]
2 kids up to age of 17 [sofa bed]
Welcome for children
Breakfast up to age 9 free
Park side and very quiet
Mini fridge
Coffee and tea facilities
Mineral water 0.5 l free
Wifi free
WC seat for kids
Step stool for kids
Shower
Housekeeping on request
2 Apartments
30 sqm
2 single beds
2 mattresses each 90 x 200 cm
Park side and very quiet
Kitchenette with oven and dishes
Small additional refrigerator
Mineral water 0.5 l free
Seating area with two chairs
Newspaper free
Wifi free
Sauna bag free
Bathrope and slippers
Shower
1 Junior Suite
38 sqm
1 double bed
1 mattress 160 x 200 cm
Garden terrace side and quiet
Seating area with sofa and chair
Mini fridge
Coffee machine and tea facilities
Mineral water 0.5 l free
Room service free
Wifi free
Bathrobe and slippers
Shower
Housekeeping on request
2 Handicap Rooms
31 sqm
2 single beds
2 mattresses each 90 x 200 cm
Garden terrace side and quiet
Floor-to-ceiling windows
Direct terrace garden access
Coffee and tea facilities
Mineral water 0.5 l free
Wifi free
Wheelchair-accessible shower
Shower mit seat
Housekeeping on request
Best price
Single
from

71.25 Euro

Double
from

78.75 Euro
Best price
Single
from

63.75 Euro

Double
from

71.25 Euro
Best price
Single
from

71.25 Euro

Double
---
Best price
Single
---
Family
from

86.25 Euro
Best price
Single
from

160.50 Euro

Double
from

168.00 Euro
Best price
Single
from

117.75 Euro

Double
from

117.75 Euro
Best price
Single
from

71.25 Euro

Double
from

78.75 Euro