Overview
Dear guests, the state of Bavaria announced tourism is possible in regions with low corona virus infection rates and we are allowed to welcome all guests; negative corona tests or vaccinations are required. People who were cured from corona virus infection between 28 days and six months ago may go as well. Furthermore we ask you to pay attention to our hygiene rules in the entire hotel areas, such as wearing medical face masks in all public areas. See also the next paragraph. Or even better just give us a call. Until then, keep well and you are dearly welcome. Your Agneshof Nuremberg team
We care about your health, hence our hygiene audit is adapted during the corona crises. Here are details to our hygiene measures and rules. Note: If you are on vacation in Germany, you must observe the rules on entry, corona tests and accommodation. The Federal Tourism Guide shows the tourism-relevant regulations and the current situation with regard to easing and restrictions for travelers to our state of Bavaria. Tourism Guide Bavaria.
Gem in the old town district: A touch of Mediterranean flair and modern relaxed atmosphere, will be waiting for you in the Agneshof. The young city hotel is located in a quiet, hidden spot in Agnesgasse, between Sebaldkirche church and the Imperial castle, in the best-preserved quarter of the historical inner city. This perfect location right in the heart of the picturesque old town centre of Nuremberg and the friendly, bright mixture of styles make the Agneshof into an exceptional gem.
Hotel Agneshof Nürnberg
Partner of SORAT Hotels
First class [DEHOGA 3 stars garni]
Facts
Arrival from 02:30 pm
Departure until 11:30 am
74 rooms
Wifi free
Lobby internet terminal free
Breakfast restaurant
Lobby bar
Courtyard with garden and sunbathing lawn
2 meeting rooms 40 - 70 sqm
Hotel underground parking
Entrance Albrecht-Dürer-Straße 22
For cars up to 1.50 m high and 5.00 m long
20 spaces [not suitable for vans or jeeps]
Parking reservation on request
Parking fee per day and car: 15.00 Euro
Public parking Hauptmarkt: 100 m
Parking fee per day and car: 16.00 Euro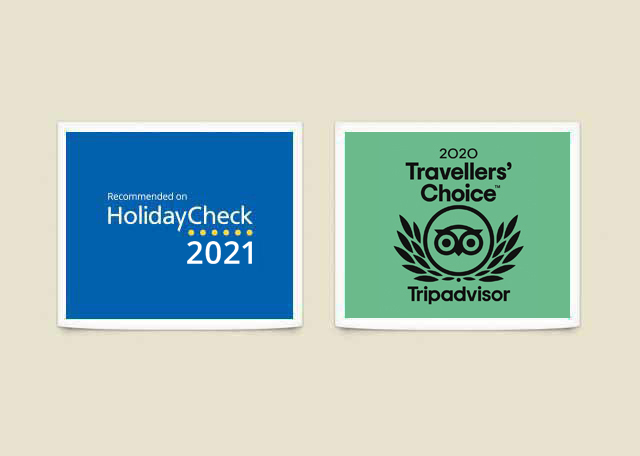 Hotel Agneshof Nürnberg
Awards
Tripadvisor Travellers' Choice Award 2020
Holidaycheck Recommended Certificate 2021
Directions and maps
Between castle and church. Situated in a quiet and very central location in the historical centre of the town, all destinations are within walking distance. Christkindlesmarkt, Nuremberg's famous Christmas market, the Dürer-Haus, the Imperial castle, restaurants and pubs are just around the corner. MoreNo matter which form of transportation you choose – the modern and integrated transport network will take you to Nuremberg quickly and conveniently. If you arrive by train, underground line 1 offers a direct connection to the hotel with the underground station almost directly in front of the hotel door. By the way, the U1 line also takes you directly to the exhibition grounds. The U2 leaves from Rathenauplatz directly for the airport. The hotel underground parking offers a mechanical parking lift system with horizontal platforms for double parking with single units for two cars. Headroom hotel underground parking is 1.5 m only. The entrance is located in Albrecht-Dürer-Straße 22 [between Albrecht-Dürer-Stube and Albrecht-Dürer-Hof] with direct access to the hotel.
Distances
Bus line 36, Burgstraße stop: 200 m
Subway line U1
Lorenzkirche station : 600 m
Subway line U2
Rathenauplatz station: 1 km
Fairground: 7 km
Nuremberg airport: 8 km
Intercity Express main station: 1,5 km
Kaiserburg castle: 350 m
Christkindlesmarkt: 400 m
A3 motorway, Tennenlohe exit: 10 km
Parking
Hotel underground parking
Entrance Albrecht-Dürer-Straße 22
Maximum headroom 1.50 m
20 spaces [not suitable for vans or jeeps]
Parking reservation on request
Parking fee per day and car: 15.00 Euro
Public parking Hauptmarkt: 100 m
Parking fee per day and car: 16.00 Euro
Route description
---
Route planner
50 Standard Agnesgasse
15 - 25 sqm
1 double bed
1 mattress 160 - 180 x 200 cm
2 single beds
2 mattresses each 90 - 100 x 200 cm
Roadside
Nice view of the Agnesgasse
Wifi free
Mineral water 0.5 l free
Shower
21 Comfort Gardenside
20 sqm
1 double bed
1 mattress 160 - 180 x 200 cm
2 single beds
2 mattresses each 100 x 200 cm
Quiet to the garden side
Some on the fourth floor
Some with view of the castle
Wifi free
Mineral water 0.5 l free
Bath or shower
1 Imperial Suite
33 sqm
1 double bed
1 mattress 180 x 200 cm
Quiet on the fourth floor
Rooftop terrace
Fantastic view of the castle
One living and sleeping area
Wifi free
Mineral water 0.5 l free
Bath
Family Rooms
2 rooms each 18 sqm
Standard room type
Adjoining each other
No connecting door
2 rooms roadside double bed
2 rooms garden side single beds
2 adults with kids
2 kids maximum up to age 17
No extra bed possible
Breakfast up to age 12 free
From 13 years 8.50 Euro
Wifi free
Shower
| | |
| --- | --- |
| Best price | |
| Single | --- |
| Family | |