Overview
Lightness of being: Top of Bavaria and Freiheitshalle event hall directly next door – the Central in Hof in Upper Franconia welcomes you as stylish city hotel and wellness temple. Just a short ten-minute walk from the historic old town you will find a combination of contemporary chic and classic elegance to feel comfortable. Whether you have a business appointment here or you are on holiday – the hotel offers the luxury of serenity and recreation with its wellness and beauty facilities, indoor golf court and restaurant. In other words: a popular address for travellers who value comfort, service and recovery from everyday life. No late check-in after 02:00 am. Should you arrive later you should contact us.
Hotel Central Hof
Partner of SORAT Hotels
First class [DEHOGA 4 stars]
Best price
Single
from

107.10 Euro

Double
from

138.60 Euro
Facts
Non-smoking hotel
Arrival from 02:00 pm
Departure until 11:00 am
103 rooms
Wifi free
Restaurant
Terrace lounge
Wellness centre with roof top
Panorama sauna, steam bath
Spa venue with roof top
Massage, beauty treatments
Fitness facilities
Indoor golf court
City bikes and Bike rental
4 meeting rooms 24 - 80 sqm
Conference area Freiheitshalle 100 - 261 sqm
Free public parking on site
Parking reservation is not guaranteed
Charging station for electric vehicles on site
Chargeable use for hotel guests only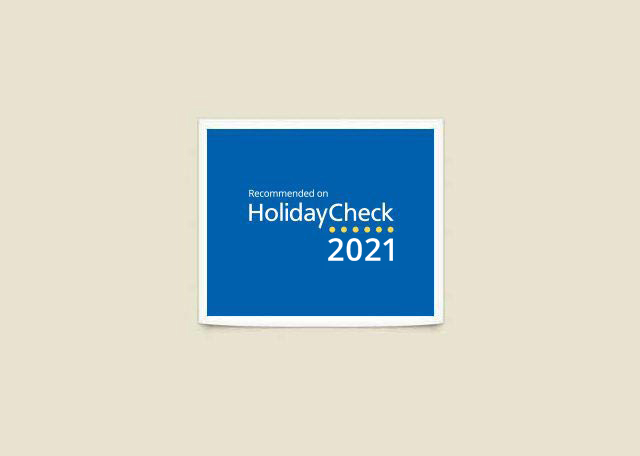 Hotel Central Hof
Awards
Holidaycheck Recommended certificate 2021
Best price
Single
from

107.10 Euro

Double
from

138.60 Euro
Directions and maps
On top of Bavaria: You live quiet, easily accessible and conveniently central – directly next door to the Freiheitshalle convention centre. And as you leave the hotel, the theatre is at your feet. The Fernwehpark faraway park and the cozy old town with several shops can be reached in approximately ten or twenty minutes by walking. MoreHof is located in the northern tip of Bavaria, at the intersection of the three German free states Bavaria, Saxony and Thuringia and the hotel's excellent central location makes it a great base to explore the Franconian life style. By using the quick links, you can reach Hof at the Saale river in an hourly interval by train. Arriving at Hauptbahnhof Hof main station we recommend to take a taxi to the hotel. Plan about eight minutes for the taxi ride. If you arrive by car: In Hof three highways intersect – the A9 in the west, the A93 in the east and the A72 in the north with the adjoining B173. Park your car at the hotel, there will be a special designated hotel parking lot at your disposal free of charge during the whole stay. Charging stations for electric cars on our parking lot available for use by hotel guests; charging points each 22 kW three-phase current type 2 plug. Please note applicable charging fees.
Distances
Bus line 11, Theater stop: 10 m
Bus line 1 and 2
Freiheitshalle stop: 80 m
Freiheitshalle Hof fairground: 80 m
Nuremberg airport: 120 km
Main station: 3 km
Theatre: 50 m
Old town: 1 km
Fernwehpark: 1.5 km
Theresienstein park: 2 km
Untreusee leisure park: 5 km
A9 motorway, Hof-West exit: 7 km
A93 motorway, Hof-Süd exit: 10 km
A72 motorway, Hof-Nord exit: 10 km
Parking
Free public parking on site
Parking reservation is not needed
Charging station for electric vehicles on site
Chargeable use for hotel guests only
Route description
---
Route planner
30 Standard Rooms
24 - 28 sqm
1 double bed
2 mattresses each 100 x 200 cm
Hip, bright, functional
White real wood surfaces
Partially wooden ceiling
Vinyl design flooring
Sitting area with sofa or chair
Minibar
Wifi free
Bath or shower
26 Comfort Classic Rooms
30 sqm
1 double bed
1 mattress 200 x 200 cm
Oversized duvets
Timeless, elegant, comfortable
Light wood furniture
Carpeted or vinyl design flooring
Seating area with sofa
Minibar
In-room safe 20 cm high x 25 cm wide
Wifi free
Shower
46 Comfort Business Rooms
24 - 28 sqm
Single room:
1 double bed
1 mattress 160 x 210 cm
Double room:
1 double bed
2 mattresses each 100 x 200 cm
Or 2 single beds
2 mattresses each 100 x 200 cm
Stylish, fresh, comfortable
Vinyl design flooring
Extra large desk
Seating area with sofa or chair
Minibar, coffee and tea facilities
In-room laptop safe
Wifi free
Shower
1 Suite
45 sqm
Queensize bed
1 mattress 200 x 200 cm
Second floor with theatre view
Exclusive and refined living comfort
Vinyl design flooring
Living area with sofa and armchair
Dining area with table and chairs
Modern working space
Minibar, coffee and tea facilities
Welcome fruit variety
Safe 20 cm high and 25 cm wide
Wifi free
Shower with rainshower
Whirlpool tub
24 sqm
1 double bed
1 mattress 160 x 210 cm
Contemporary and luxurious
Vinyl design flooring
Extra large desk
Sitting area with chaise longue
Safe laptop size
Wifi free
Shower
28 sqm
1 double bed
2 mattresses each 100 x 200 cm
2 single beds
2 mattresses each 100 x 200 cm
Contemporary and luxurious
Vinyl design flooring
Extra large desk
Sitting area with chaise longue
Safe laptop size
Wifi free
Shower
Best price
Single
from

107.10 Euro

Double
from

138.60 Euro
Best price
Single
from

125.10 Euro

Double
from

156.60 Euro
Best price
Single
from

134.10 Euro

Double
from

165.60 Euro
Best price
Single
from

153.00 Euro

Double
from

207.00 Euro