Overview
Lifestyle in the old town district: Situated on the Nuremberg Hauptmarkt with its famous Christmas Market, the Sorat Hotel Saxx Nürnberg is a fine example of superior and stylish Franconian design. Right in the heart of the picturesque old town centre you will steal away from everyday life. Upon your arrival, you will find the Sorat Hotel Saxx Nürnberg offers a perfect blend of design, awareness of life and welcoming guest service with a sense for the unusual and perfect ambience. Ingenious design touches reflect Franconian craftsmanship and tradition and every detail embodies thoughtful simplicity.
SORAT Hotel Saxx Nürnberg
First class [DEHOGA 3 stars garni]
Best price
Single
from

99.75 Euro

Double
from

118.75 Euro
Facts
Non-smoking hotel
Pets are not allowed
Arrival from 03:00 pm
Departure until 11:00 am
103 rooms
Wifi free
Breakfast restaurant
Coffee shop in the afternoon
Lobby bar
Hotel underground parking
Entrance Winklerstraße
Parking reservation is not possible
Parking fee per day and car: 17.00 Euro
Hauptmarkt public parking: 50 m
Parking fee per day and car: 18.00 Euro
Augustinerhof public charging station: 100 m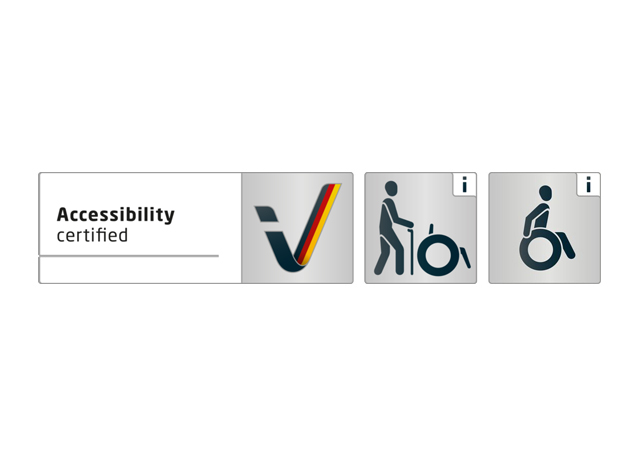 SORAT Hotel Saxx Nürnberg
Tourism for all
Everyone should be able to experience one of the most beautiful cities. That is why we have decided to make our hotel barrier free as possible. Among other things, we have a wheelchair accessible room available. With a wheelchair accessible bathroom and shower, of course. We have been tested and certified according to the German labelling system tourism for all. More by clicking the detail button.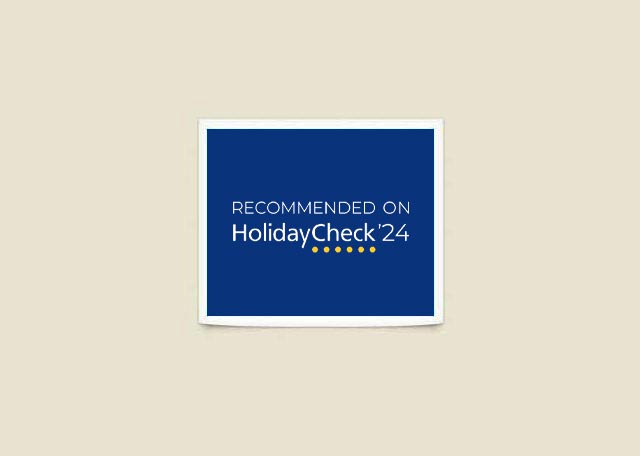 SORAT Hotel Saxx Nürnberg
Awards
Tripadvisor Travellers' Choice Award 2022
Holidaycheck Recommended Certificate 2021
Best price
Single
from

99.75 Euro

Double
from

118.75 Euro
Directions and maps
Right at the Nuremberg Hauptmarkt it is no wonder that the Sorat Hotel Saxx Nürnberg eclipses all the others. The location is distinguished, because it is conveniently located next door to the Church of our Lady and the Beautiful Fountain is just an instant away. MoreDuring Christmas season the Hauptmarkt is better known as Christkindelsmarkt. No matter which form of transportation you choose - the modern and integrated transport network will take you to Nuremberg quickly and conveniently. If you arrive by train, underground line 1 offers a direct connection to the hotel with the underground station almost directly in front of the hotel door. By the way, the U1 line also takes you directly to the exhibition grounds. The U2 leaves from Rathenauplatz directly for the airport. The hotel entrance is located in the Waaggasse and the hotel underground parking access in the Winklerstraße. The hotel underground parking is only suitable for cars which are up to 1.90 meter high and 5.00 meter long. Large vehicles, such as vans, jeeps or oversize limousines, may use the Parkhaus Hauptmarkt public parking garage [directly opposite to the hotel]. Public charging station for electric vehicles at Parkhaus Augustinerhof public parking space [100 m away from the hotel]; charging points each 22 kW three phase electric power, type 2 socket.
Distances
Bus line 36
Hauptmarkt stop: in front of the hotel
Subway line U1
Lorenzkirche station: 200 m
Subway line U2
Rathenauplatz station: 1.5 km
Fairground: 7 km, U1 direct link
Nuremberg airport: 8 km, U2 direct link
InterCity Express main station: 1 km
Kaiserburg castle: 500 m
Toy museum: 250 m
A3 motorway, Tennenlohe exit: 10 km
Parking
Small hotel underground parking
Entrance Winklerstraße
Maximum headroom 1.90 m
25 spaces [not suitable for vans or jeeps]
Parking reservation is not possible
Parking fee per day and car: 17.00 Euro
Hauptmarkt public parking: 50 m
Parking fee per day and car: 18.00 Euro
Augustinerhof public charging station: 100 m
Route description
---
Route planner
58 Classic Queen
15 - 17 sqm
1 double bed
1 mattress 160 x 200 cm
Yard or Waaggasse
Air condition
Wifi free
Mineral water 0.5 l free
Bath or shower
32 Comfort King
20 - 22 sqm
1 double bed
1 mattress 160 x 200 cm
Or 2 mattresses each 90 x 200 cm
Or 2 single beds
2 mattresses each 90 x 200 cm
Yard, Hauptmarkt, Waaggasse
Air condition
Wifi free
Mineral water 0.5 l free
Bath or shower
9 Junior Suites
25 - 27 sqm
1 double bed
2 mattresses each 90 x 200 cm
Hauptmarkt
View to the Frauenkirche
Air condition
Wifi free
Mineral water 0.5 l free
Bath
Best price
Single
from

99.75 Euro

Double
from

118.75 Euro
Best price
Single
from

118.75 Euro

Double
from

137.75 Euro
Best price
Single
from

166.25 Euro

Double
from

185.25 Euro
Best price
Single
---
Family
from

185.25 Euro