Overview
Sweet dreams on a Bavarian island. Welcome to our SORAT Insel-Hotel Regensburg: An extraordinary city hotel on an island in the middle of the Danube river. With a spectacular postcard view across the Danube river of the stone bridge, the old town centre and the cathedral. With an enchanting location, quiet and at the same time central. The listed hotel building was once a crafts manufactory. Just like the building of the old Brandner manufactory and its location right in the middle of the Danube, the hotel's interior is also something very special. The style is reminiscent of art déco and the time of the grand ocean liners of the 1930s. Where once forge hammers pounded, today guests are surrounded by an elegant atmosphere where they can enjoy the breathtaking view of Regensburg and the Danube.
SORAT Insel-Hotel Regensburg
First class
Best price
Single
from

71.25 Euro

Double
from

97.50 Euro
Facts
Arrival from 03:00 pm
Departure until 11:00 am
75 non-smoking rooms
Wifi free
Restaurant with Danube terrace
Lobby bar with balcony terrace
Wellness area with sauna
Massage, beauty treatments
5 meeting rooms 30 - 131 sqm
1 meeting room with rooftop terrace
Hotel underground parking
35 parking spaces
Parking reservation is not possible
Parking fee per day and car: 17.00 Euro
Lieblstraße public charging station: 500 m
---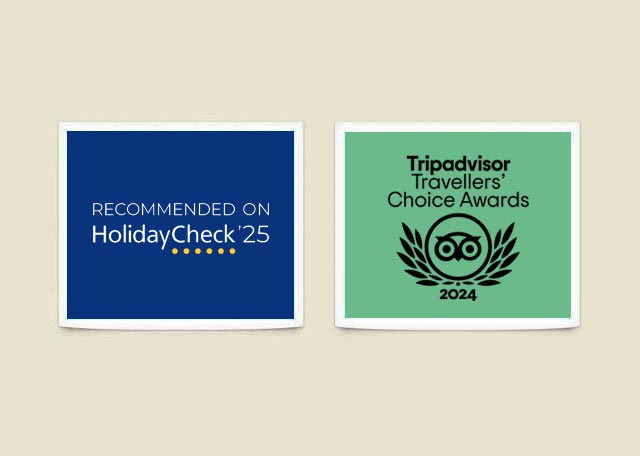 SORAT Insel-Hotel Regensburg
Awards
Tripadvisor Travellers' Choice Award 2021
Holidaycheck Recommended Certificate 2023
Best price
Single
from

71.25 Euro

Double
from

97.50 Euro
Directions and maps
Danube under the house, the old town centre at the doorstep. As our guest you will stay in an absolutely central and at the same time fantastic and quiet location on a small island in the Danube river, with a stunning view of the river and the entire city of Regensburg, St. Peter cathedral and the medieval stone bridge. All destinations and signs in the city centre are within short walking distance. MoreOn the Danube island, called Oberer Wöhrd, directly at the stone bridge: SORAT Insel Hotel Regensburg is easy to find, hard to forget – located right in the centre of Upper Palatinate. And just as perfect as the hotel's location, Regensburg too is perfectly located at a point where all important transport routes meet. Within easy reach via the A3 and A93 motorways and via the A6 motorway in the direction of Pilsen-Prague. Railway junction with direct rail lines in all directions. Munich's large airport is around 55 minutes by car away. Nuremberg's supraregional airport can be reached in around one hour.
Distances
Bus line 1, 2 and 11
Thundorferstraße: 800 m
Nuremberg airport: 105 km
Munich airport: 110 km
Allianz Arena München stadium: 118 km
Intercity Express main station: 2 km
Stone bridge: 100 m
Old town: 500 m
Historic sausage kitchen: 500 m
Mark-Aurel-Ufer landing stage: 600 m
St. Peter cathedral and choir: 750 m
Thurn und Taxis palace: 1.5 km
Walhalla temple: 10 km
Donau Arena venue: 5 km
Continental Arena venue: 8 km
A93 motorway, Pfaffenstein exit: 3 km
Parking
Hotel underground parking
35 parking spaces
Parking reservation is not possible
Parking fee per day and car: 17.00 Euro
Lieblstraße public charging station: 500 m
Route description
---
Route planner
Best price
Single
from

71.25 Euro

Double
from

97.50 Euro
Best price
Single
from

71.25 Euro

Double
from

97.50 Euro
Best price
Single
from

86.25 Euro

Double
from

112.50 Euro
Best price
Single
from

105.00 Euro

Double
from

131.25 Euro
Best price
Single
from

123.75 Euro

Double
from

150.00 Euro
Best price
Single
from

71.25 Euro

Double
from

97.50 Euro
27 Classic
25 sqm
1 double bed
1 mattress 160 x 200 cm
Or 2 single beds
2 mattresses 100 x 200 cm
Quiet, bright and friendly
Roadside or courtyard side
Courtyard with garden view
Seating area with chair
Wifi free
Bath or shower
5 Classik Twin
25 sqm
2 single beds
2 mattresses 100 x 200 cm
Quiet and cozy
Roadside or inner courtyard
Courtyard with garden view
Floor-to-ceiling windows
Seating area with chair
Wifi free
Bath
34 Comfort Danube Side
25 sqm
1 double bed
1 mattress 160 x 200 cm
Or 2 single beds
2 mattresses 100 x 200 cm
Quiet and charming
Danube and old town view
Some rooms with gable windows
Seating area with chair
Small unfilled fridge
Coffee and tea facilities
Mineral water 0.5 l free
Wifi free
Bath or corner bath
6 Junior Suites
55 sqm
2 single beds
2 mattresses 90 - 100 x 200 cm
Exclusive Danube side
Picture-postcard river view
Fantastic old town view
Seating area with sofa and two chairs
Two flat screen TVs
In-room safe
Small unfilled fridge
Coffee and tea facilities
Mineral water 0.5 l free
Wifi free
Bathrobe and slippers
Toiletries free
Separate toilet with bidet
3 with balconet
These with bath
3 with corner bath and shower
2 Senior Suites
80 sqm
2 single beds
2 mattresses 100 x 200 cm
Danube side and panoramic view
Stone bridge view
Cathedral view
Sitting area with sofa and two chairs
Two flat screen TVs
In-room safe
Small unfilled fridge
Coffee and tea facilities
Mineral water 0.5 l free
Wifi free
Bathrobe and slippers
Toiletries free
Separate toilet with bidet
Bath and shower
1 Handicap Room
27 sqm
2 single beds
2 mattresses 100 x 200 cm
Quit inner courtyard side
Pretty garden view
Seating area with chair
Mineral water 0.5 l free
Wifi free
Wheelchair-accessible shower
Shower mit seat
Pull cord alarm on the toilet