Breakfast and bar
The morning at the ferrotel means having an uncomplicated breakfast. Our complimentary grab and go breakfast helps even the sleepiest of sleepy heads to get their day started. Get into pole position between original oil pump and recipe board from the Meiderich blast furnace at our Magazin breakfast lounge. Snap up your small grab and go breakfast with mini croissants, a piece of fruit and of course a coffee specialty of your choice; grab on the way out or take back to your room. Or do you prefer eating a sumptuous breakfast in the morning? Never mind. Start your day with a sumptuous breakfast in our Conti sister hotel opposite; take your pick from a variety of components from the buffet, which is available for additional 21.00 Euro per person and day. Breakfast for kids up to age 6 free, from 7 years full price. The lobby bar with its unusual name Löschzentrale – meaning fire-fighting station – is a popular meeting place at any time of the day. Eye-catching features include classic pieces of modern design, such as the USM system. And the small row of cosy Corbusier chairs invite you for more than just a short rest. While enjoying a drink, you will be taken on a tour into history. Because just like everywhere else in the hotel, you will also discover exhibits from the recent everyday history of metallurgical works – historic fire extinguishers or a metal worker's protective clothes. Let yourself be pampered by our charming hotel team.
Breakfast lounge
Monday - Sunday 06:30 am - 10:30 am
Holidays 06:30 am - 10:30 am
Complimentary grab and go breakfast
Location lobby level
Seating 36
Löschzentrale lobby bar
Daily 05:00 pm - 09:00 pm
Bar menu drinks
Snacks such as nuts or crackers
Location lobby level
Seating 20
Garden terrace
In summer for coffee breaks
Only for meeting guests
No public bar service
Location courtyard
Seating 16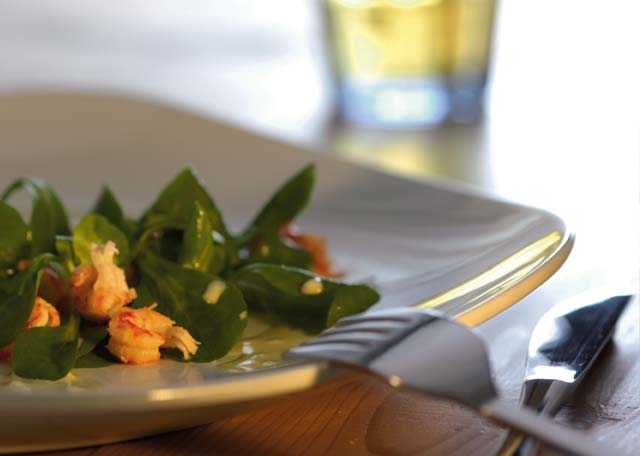 Pfeffermühle
Distance: 50 m
Those who are hungry are in good hands here. Only a few steps from ferrotel the Pfeffermühle restaurant serves you daily fresh Balkans dishes. The menu features a wide variety of mixed salads, home-made soups, hearty barbecue meals and more.
Best price
Single
from

67.15 Euro

Double
from

70.55 Euro