Düsseldorf
Düsseldorf – the capital city of the German state of North-Rhine-Westphalia and centre of the Rhine-Ruhr metropolitan region – is charming and with a love of life. Famous not just for its Altbier dark beer and its carnival, but also for its many sights, art exhibitions for example the Kunstakademie academy of fine arts, the bustling old town district, the Königsallee lively shopping paradise and international events such as the Japan day or the largest funfair on the Rhine river. Get to know what the city has to offer, the happy mood in the Rhineland area and the cosmopolitan charm of the city – and by the way, Düsseldorf is also called garden city and the greenest city of Germany, because of its many parks. Here some addresses with useful Düsseldorf information for culture lovers or sport fans from us. For more information also visit the Düsseldorf Tourist Office website.
Sightseeing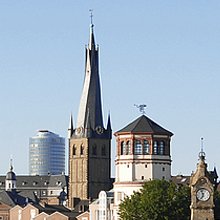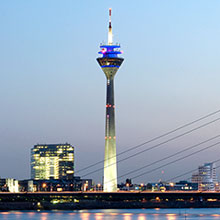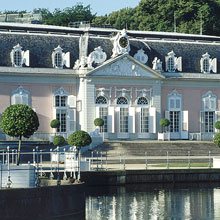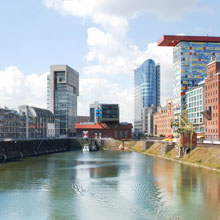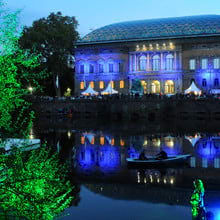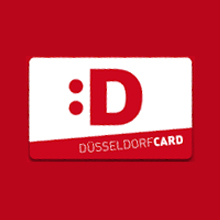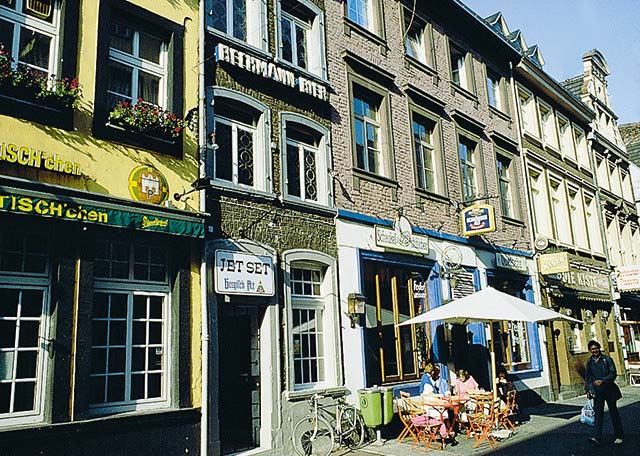 [c] Düsseldorf Tourismus
Altstadt
---
Old town - known as the world's longest bar because this small area contains over 300 bars and pubs. In addition the old town also has notable landmarks: Lambertus basilica, castle tower, state academy of art and more.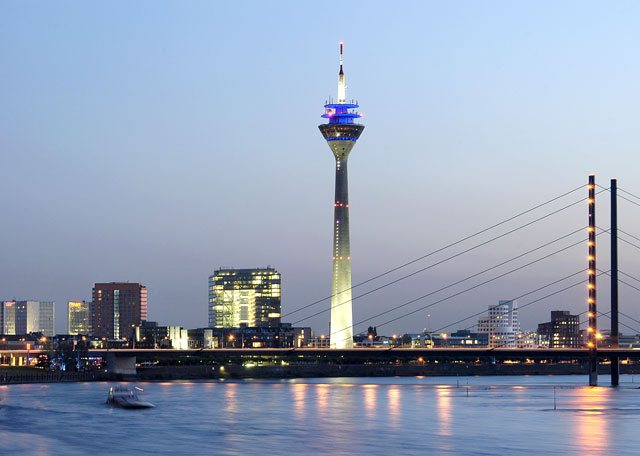 [c] Düsseldorf Tourismus
Rheinturm
---
It is worthwhile in any case to visit the Rheinturm Rhine tower to get a chance to see the whole city from a birds eye view. Warmly to recommend when evenings comes - especially during funfair - when the city of Düsseldorf shine under lights.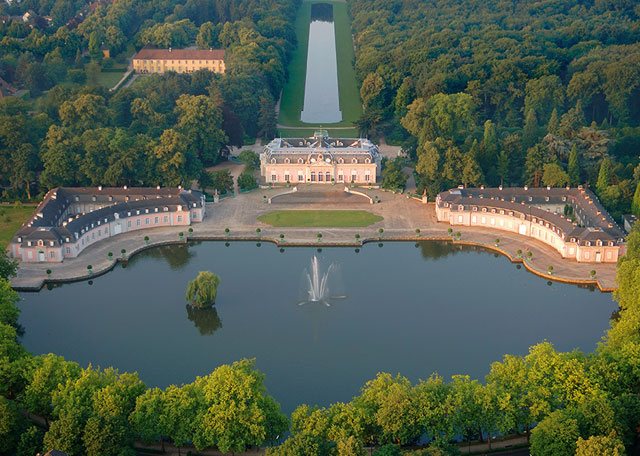 [c] Düsseldorf Tourismus
Schloss Benrath
---
Having a walk through the French and English designed park grounds of the Schloss Benrath late Baroque castle is very relaxing. Informative tours give a glimpse into the history of the palace. The open-air castle concerts are magical. A jewel located on the outskirts of Duesseldorf.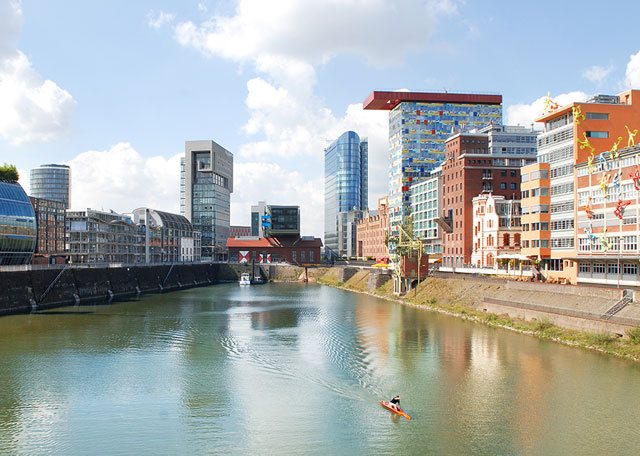 [c] Düsseldorf Tourismus
Medienhafen
---
Special highlight is the Medienhafen media harbour. The media harbour district built in the former commercial port is a popular recreational and leisure paradise today. Despite of modern architecture the historical old harbor atmosphere can be felt everywhere.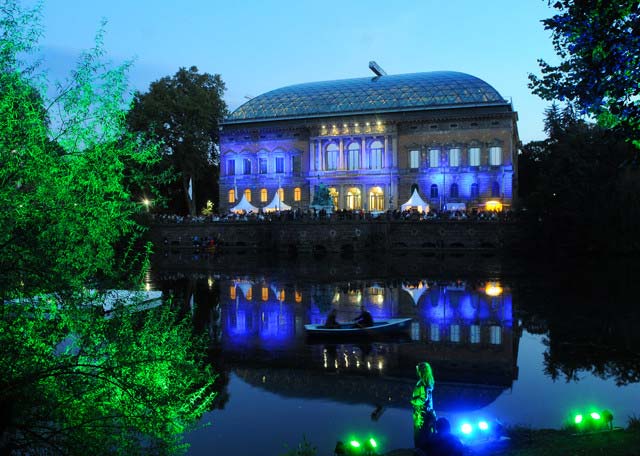 [c] Düsseldorf Tourismus
Lichterfest
---
Carnival, fun fair firework, jazz rally? How about lighted trees, a romantic boat trip, topped off with art and music. The festival of lights organized by Kunstsammlung NRW art museum is a very special festival each year in September. In addition the Düsseldorf events calendar gives further tips.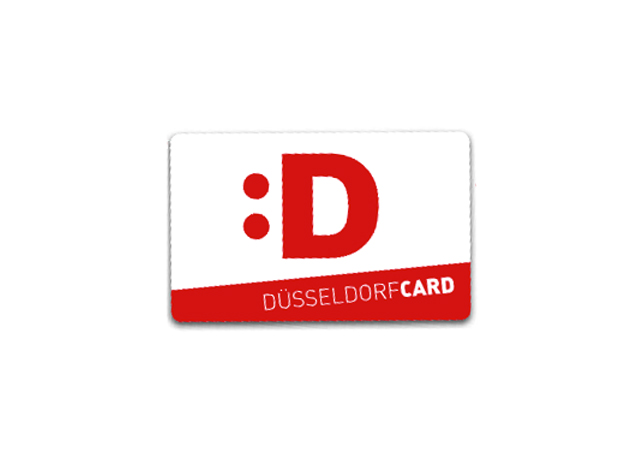 [c] Düsseldorf Tourismus
Düsseldorf Card
---
Whether you will be staying one day, two or three the Düsseldorf Card is perfect for your city break. Explore the Rhine metropolis with the discovery ticket and enjoy free public transport and save on offers for museums, theatres and more. Unlock the secrets of the city.