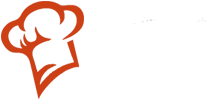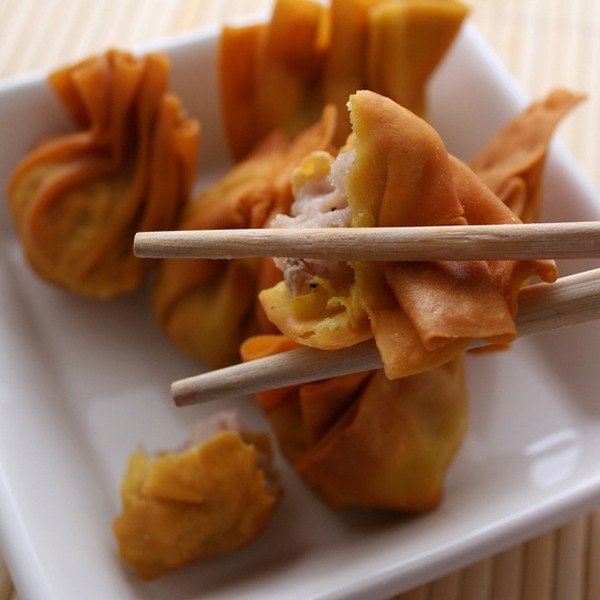 [c] fotolia.com | sil007
---
Wontons with chanterelles
Kastaniengarten restaurant Hof
---
Prep time
Cook time
Skill levelEasy
---
Recipe rating
By clicking and sending a recipe rating, you agree to our privacy policy and you give us permission to process your IP address and the time of rating to deal with your rating. For more information to the storage and the processing of your data consult our privacy policy.
South Americans call them tortillas, Asians wontons. Filled dumplings. We chose to make our wontons with chanterelle filling and recommend a pepper-balsamic dip.
Ingredients
600 g

chanterelles

24

wonton wrappers

400 grams

onions

20 g

rocket

1 tablespoon

pepper paste

1 tablespoon

balsamic glaze

1 teaspoon

honey

Red wine

Leaf salad

Salt

and

black pepper

Garlic granule

Marjoram

Olive oil

Sugar
Instructions
Clean the chanterelles well, put them on a towel, pat dry with kitchen roll and cut it into small pieces.
Finely dice the onions and brown in a little oil. Add chanterelles and season with salt, black pepper, garlic granule and marjoram. Simmer, until almost all mushroom juices have evaporated.
Cut the rocket into thin strips and mix the rocket with the chanterelles. Allow the mixture to cool slightly.
Spread each wonton wrapper on a board. Add 1 teaspoon of mixture to the center of each wrapper. Fold in pocket form seal with a small amount of water. Cover with a damp towel. Bake the wontons in a deep fryer at 160°C, turning occasionally until they are golden brown. Remove them to a draining rack placed over a baking sheet so they can drain excess oil.
Stir pepper paste and balsamic glaze, season with red wine, pinch of sugar and honey.
Clean and wash the leaf salad thoroughly and drain well.
Then give the dipping sauce into four small bowls and arrange the bowls with salad and wontons on four plates. Serve with dressing of your choice.