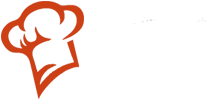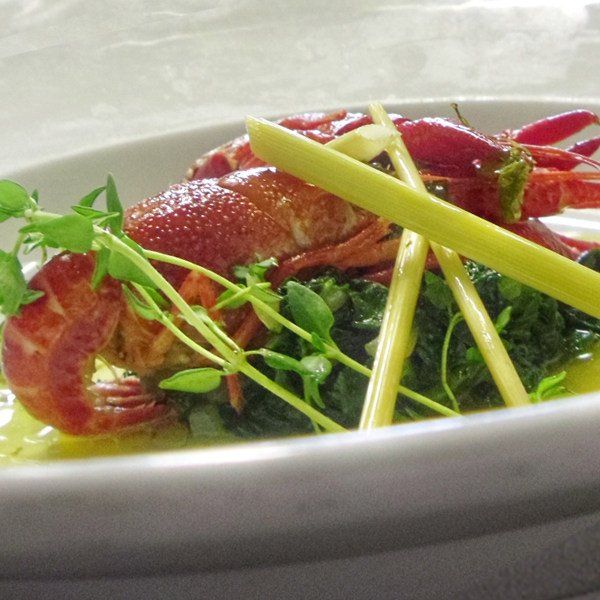 ---
Crayfish on leaf spinach
Parduin restaurant Brandenburg
---
Prep time
Cook time
Skill levelEasy
---
Recipe rating
By clicking and sending a recipe rating, you agree to our privacy policy and you give us permission to process your IP address and the time of rating to deal with your rating. For more information to the storage and the processing of your data consult our privacy policy.
Crayfish meat is soft in bite, with pleasant and delicate nutty flavour. Crayfish tossed in lemon-herb butter on a bed of fresh leaf spinach taste great.
Instructions
4 live

crayfish

100 grams

butter

500 ml

fish stock

500 grams

leaf spinach

200 ml

vegetable broth

1 medium-sized

onion

2

garlic cloves

1 stalk

lemongrass

1

lemon

Fresh

rosemary

Fresh

basil

Fresh

thyme

Fresh

dill

Nutmeg

White pepper corns

Ground black pepper

Salt

Baguette bread
Instructions
Fill a pot full of fish stock and bring the stock to a rapid boil. Grasp the crayfish by the body and lower it upside down and head first into the boiling stock. Let them stand for about four to five minutes. Instead of live crayfish you can pick up frozen crayfish from supermarket freezers.
Meanwhile wash the leaf spinach and drain and squeeze out as much water as possible. Coarsely chop spinach. Toss in a pott with a little butter, add finely sliced onions and finely chopped garlic and saute. Season with salt, ground black pepper and nutmeg to taste. Deglaze with the vegetable broth and set aside.
Remove the crayfish from the pot with tongs and place on a plate to drain. Heat butter in a pott for melting. Add pepper corns, half of a peeled garlic clove, lemon zests, half stalk of lemongrass, freshly chopped rosemary, dill, basil, thyme. Heat up for few moments. Add the crayfish for two or three minutes, tossing or stirring.
Deep pasta plates are fine for serving. Arrange a baking ring in the middle of the plate and spoon the spinach into it. Remove the baking ring and place the crayfish on the bed of spinach. Sprinkle with the liquid lemon-herb butter around. Serve immediately with warm spinach and crayfish and fresh baguette bread.