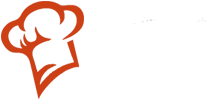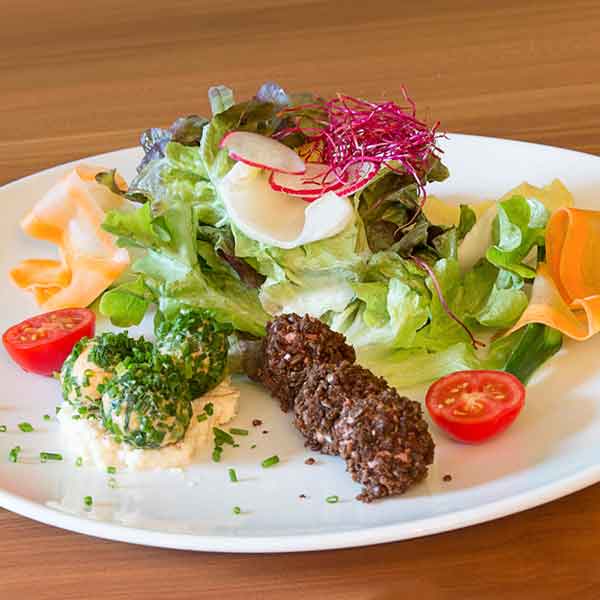 ---
Truffled liver pate balls and Obatzda cheese balls
Brandner restaurant Regensburg
---
Prep time
Cook time
Skill levelEasy
---
Recipe rating
By clicking and sending a recipe rating, you agree to our privacy policy and you give us permission to process your IP address and the time of rating to deal with your rating. For more information to the storage and the processing of your data consult our privacy policy.
Bavaria meets France. Fine pâté made from poultry liver and creamy-spicy cheese are a perfect match. A generous drizzle of apple-horseradish is the finishing touch. Serve with salad and French bread. Your guests will be amazed.
Ingredients
For the truffled liver pate balls
600 grams

chicken liver

60 grams

shallots

2

garlic cloves

3

sprigs of rosemary

1/2

bunch thyme

2 tablespoons

clarified butter

3 tablespoons

red port wine

1/2 cup

heavy cream

250 grams

Pumpernickel rye bread

1 tablespoon

truffle oil

Ground

black pepper

Sea salt
For the Obatzda cheese balls
300 grams

aged Camembert cheese

200 grams

aged Brie, Romadur or Limburger cheese

150 grams

heavy cream cheese

1/4 cup

softened butter

1 - 2 tablespoons

heavy cream or milk

1

red onion

2 tablespoons

dark beer

1 tablespoon

sweet paprika powder

1 teaspoon

spicy paprika powder

1 teaspoon

grounded caraway

Chives

Ground

black pepper

Sea salt
For the apple-horseradish sauce
1

sourly apple

40 grams

horseradish

3/4 cup

heavy cream

1

untreated lemon

1 teaspoon

white sugar

Sea salt
For the fall salad
Red oak leaf lettuce

Iceberg lettuce

Carrots

Corn salad

Radish

Tomatoes

Herb dressing
Instructions
Truffled liver pate balls: Clean, wash and dry the chicken liver. Peel shallots and garlic, dice them finely. Remove rosemary and thyme leaves from stem.
Heat clarified butter in a pan. Fry chicken liver with shallots and garlic for three to four minutes each side. Add rosemary, thyme and season with salt and fresh grounded pepper.
Deglaze with port and leave to reduce until almost dry. Dilute with the heavy cream and let it come back to the boil briefly.
Blend chicken liver and the sauce with a hand mixer or whirl around in the food processor. Puree very finely.
Pass the mixture through a fine sieve. Chill in the fridge for at least 2 hours or until firm.
Grind the rye bread very fine and give onto a large shallow plate. Just before serving: Make small meatballs from the liver pate and roll in grinded rye bread.
Obatzda cheese balls: Cut off the rind of the aged and softened camembert and brie cheeses. Cut into cubes and put in a bowl.
Add cream cheese, butter, heavy cream, beer and then beat them together into a smooth mass.
Add paprika, ground caraway to taste; beat well to combine and season with salt and pepper.
Dice the onion finely; fold the diced onion into the cheese mixture; cover and refrigerate at least two hours.
Cut the chives into small rings and give onto a large shallow plate. Just before serving: Make small cheese balls from the cheese mixture; roll in cutted chives.
Apple-horseradish sauce: Peel and quarter the apple, remove cores and dice; moisten with some lemon juice and grate the apple pieces.
Peel and grate the horseradish; add to the apple and beat well. Add the juice of half a lemon; stir and season with sugar and salt.
Whip the cream until stiff and fold into the apple-horseradish mixture.
Arrange the fall salad on plates; place the apple-horseradish sauce on the plates.
Place the Obatzda balls on the apple-horseradish sauce and arrange the truffled liver pate balls next to them.
Finally dizzle the fall salad with some herb dressing, serve and enjoy.