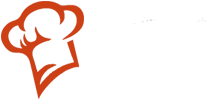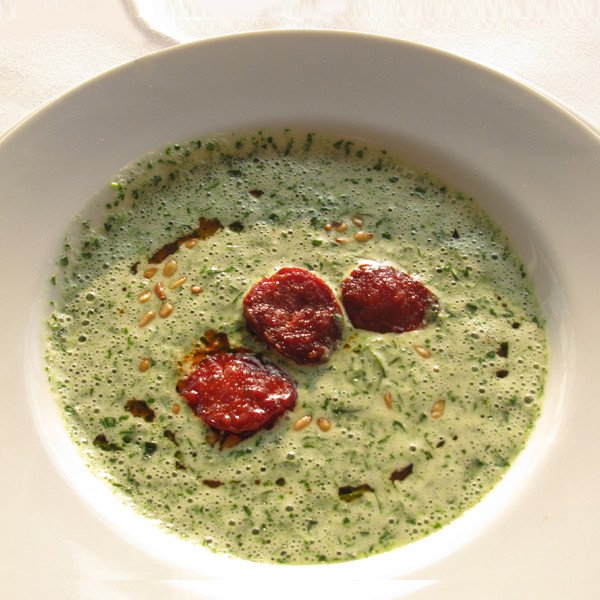 ---
Rocket soup
Brandner restaurant Regensburg
---
Prep time
Cook time
Skill levelEasy
---
Recipe rating
By clicking and sending a recipe rating, you agree to our privacy policy and you give us permission to process your IP address and the time of rating to deal with your rating. For more information to the storage and the processing of your data consult our privacy policy.
Velvety and mild cream soup for every day. Set chorizo and pine nuts on top for refining the spicy and hot taste. It is a huge hit.
Ingredients
8 cups

rocket

300 grams

chorizo

3

shallots

200 grams

butter

1 glas of

white wine

1/3 cup

heavy cream

1/2 cup

sunflower oil

20 grams

pine nuts

Black pepper

Salt
Instructions
Fry the pine nuts in a frying pan without fat until golden brown, stirring frequently.
Remove from the pan and drop off on kitchen paper.
Melt butter in a pan over a medium heat. Stir in and lightly fry shallots, deglaze with wine and cream. Bring to a boil briefly and remove from the heat.
Wash and spin-dry the rocket.
Heat the oil for deep-frying in a suitable pan to about 150°C and add the rocket step by step.
Drain well the rocket on kitchen paper.
In a bowl mix 150 grams butter by a hand blender until it is highlighted in white. Add the rocket.
Season with salt and black pepper, and allow it to cool off.
Cutting chorizo into slices and fry them briefly but intensely on both sides.
Let the soup boil up and add the cold rocket butter.
Place in a food processor or use a hand blender and process until foamy.
Divide soup among serving bowls. Garnish with the crusty chorizo slices.
If you want combine some rocket and some pine nuts and sprinkle over the soup.
Serve with baguette bread.