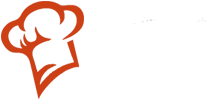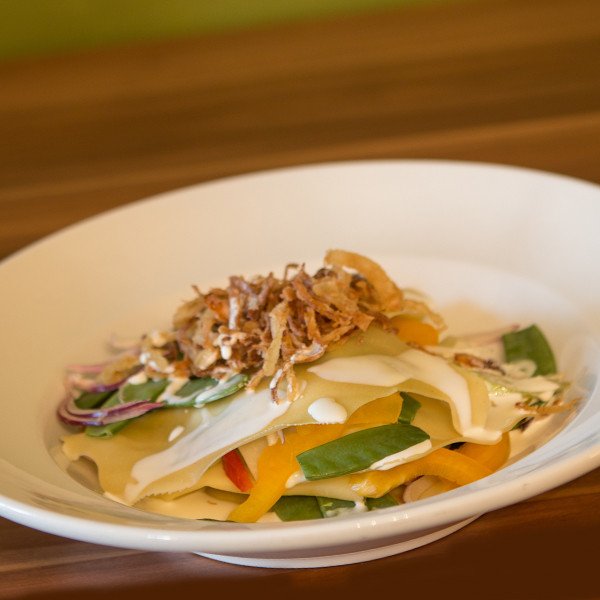 ---
Open lasagne of vegetables
Brandner restaurant Regensburg
---
Prep time
Cook time
Skill levelEasy
---
Recipe rating
By clicking and sending a recipe rating, you agree to our privacy policy and you give us permission to process your IP address and the time of rating to deal with your rating. For more information to the storage and the processing of your data consult our privacy policy.
Lasagne, the classic of the Italian cuisine, thrills generations with its interleaving layers of pasta with layers of sauce and meat – re-interpreted. Without meat, with lots of vegetables and open. It is speedy to cook the lasagne vegan.
Ingredients
For the vegetable lasagne
12 pre-cooked

lasagne sheets

2 yellow

bell pepper

2 red

bell pepper

250 grams

mangetout

3 tablespoons

extra-virgin olive oil

2

garlic cloves

2 teaspoons

grated lemon

1

red onion

Ground

black pepper

Sea salt
For the lasagne sauce
125 grams

mountain cheese

1 cup

milk

1

garlic clove

White wine

Nutmeg

Ground

black pepper

Sea salt
For the fried onions
3

onions

5 teaspoons

butter

1 tablespoon

olive oil
Instructions
Sauce: Grate the cheese and put aside. Chop the garlic clove finely. Now slowly lower the milk in a pot. Add the grated cheese and stir well. As soon as the sauce begins to sizzle mix with a blender. Add salt, freshly ground black pepper and chopped garlic. Add a splash white wine and nutmeg to your taste. Keep warm.
Fried onions: Dice the onions finely. Melt butter and olive oil in a fry pan over medium heat. Add the onions and brown; stir well until gold brown. Keep warm.
Vegetable: Mangetout need very little preparation, simply wash and top and tail if the ends are tough. Then wash bell peppers, halve, remove the core and cut into 1 cm thick slices. Peel garlic and chop finely. Heat the olive oil in a pan and brown the bell peppers gently, take care to not brown the vegetables. Add mangetout and garlic subsequently and fry it for a further five minutes. Do not overcook or the vegetables will lose their flavour and crunchy texture. Season with salt and pepper, add and stir grated lemon, remove from heat and keep warm.
Lasagne: Bring a large pot of lightly salted water to a boil. Cook lasagne noodles in boiling water for 8 - 10 minutes; until al dente. Remove with a skimmer, drain on kitchen paper. Halve the lasagne noodles. Brush the noodles with olive oil and cover so that they cannot dry; keep warm. Layer with six halved noodles each plate: Lay the first half of one noodle on the plate, spread bell-pepper-mangetout vegetable evenly on top and sprinkle some cheese sauce evenly over the vegetable mixture. Repeat layering in same order. Arrange the fried onions on the plate, garnish with red onion slices and sprinkle with mountain cheese sauce.