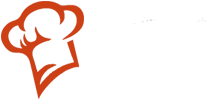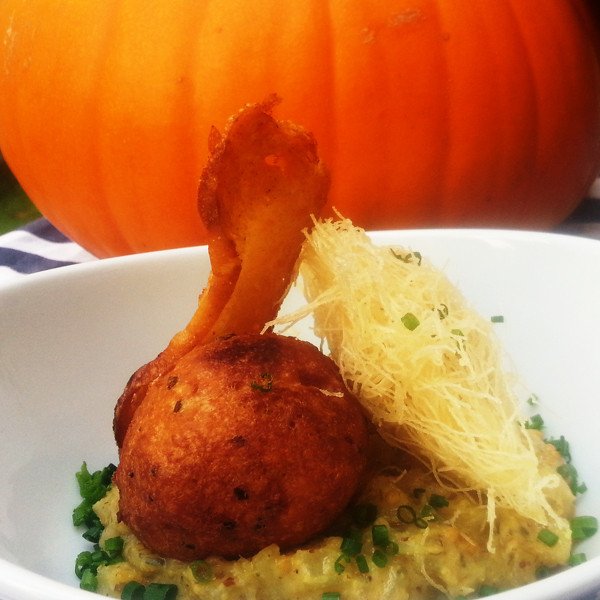 ---
Bavarian chutney
Brandner restaurant Regensburg
---
Prep time
Cook time
Skill levelEasy
---
Recipe rating
By clicking and sending a recipe rating, you agree to our privacy policy and you give us permission to process your IP address and the time of rating to deal with your rating. For more information to the storage and the processing of your data consult our privacy policy.
Chutneys originally come from India. Traditionally, they are served with curries, but they are beautifully to match with other dishes. This chutney goes well with Weisswurst Bavarian white sausages in crispy Kataifi crust and Weisswurst dumplings.
Ingredients
For the chutney
400 grams

apples

400 grams

pears

100 ml

apple juice

1 tablespoon

spicy horseradish

1 1/2 tablespoon

medium-hot mustard

1 1/2 tablespoon

sweet mustard

1 tablespoon

mustard seeds

1 tablespoon

chopped pumpkin seeds

3

garlic cloves

1 small

chilli pepper

50 ml

dry white wine

100 ml

water

2 small

shallots

5

white peppercorns

5

black peppercorns

1 small

bay leaf

1

juniper berry

1

allspice corn

1 small

ginger slice
For the Bavarian sausage in Kataifi crust
1/2

Bavarian sausage

1

egg white

100 grams

Kataifi dough

Salt
For the Bavarian sausage dumplings
1

bread roll

1 small bunch

chives

1 small bunch

parsley

3 1/2 tablespoons

milk

1 teaspoon

butter

1/2

shallot

Ground pepper

Nutmeg

Salt



500 ml

deep fry oil
Instructions
Instructions Chutney
Boil up the water. Add white and black peppercorns, allspice corn, bay leaf, juniper berry and ginger and simmering the mixture over low heat about 10 minutes. Pass the seasoning mixture through a fine sieve and pour into a pot; set aside.
Peel shallots and garlic, slice very thinly. Wash, dry and halve the chilli pepper lengthwise, remove seeds. Just cut the chilli pepper into small slices. Wash, peel, quarter apples and pears, discard cores and stemps and dice into not so small cubes. Place the cubes in a bowl and add the apple juice.
Briefly saute shallots and garlic in a pot with some oil on a low heat. Add mustard seeds and chopped chilli pepper, deglaze with white wine and then pour with the seasoning mixture. Now add the apples and pears with apple juice and bring it to a boil.
Add horseradish, medium-hot and sweet mustard as chopped pumpkin seeds to the boiling water while stirring. Reduce the heat, simmering the mixture about 45 minutes, until the liquid has thickened and the chutney has papescent consistency; stirring occasionally.
Instructions Bavarian sausage in Kataifi crust and dumplings
Skin the sausage and cut into bite-sized pieces. Whisk the egg white lightly. Dip half of the sausage pieces in the beaten egg white and season with a pinch of salt; the other half you will need for the dumplings. Roll the egg dipped pieces the Kataifi dough; press to help it adhere and put aside. Kataifi dough is available at Middle Eastern shops.
Cut the roll into thin slices and place into a larger bowl. Fry the peeled and finely chopped shallots in butter. Combine milk, salt, pepper and a pinch of nutmeg and simmer over moderate heat. Then pur milk and shallots over the cutted roll and kneat it well.
Allow the bread dough to cool down. Add egg yolk, chopped parsley and sliced chives to the dough and kneat it very well. Cut out small loaves, fill with sausage pieces and mix and shape into balls. Put aside.
In a large, deep skillet, heat oil to 350 degrees. Fry dumplings five minutes and Kataifi at a time until they are golden brown and crisp, about 1 minute per side. To check whether the oil is at the right temperature, stand the handle of a wooden spoon in the oil.
Arrange chutney on plates and top with Bavarian sausage in Kataifi crust and crispy Bavarian sausage dumplings.