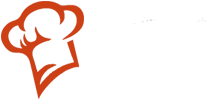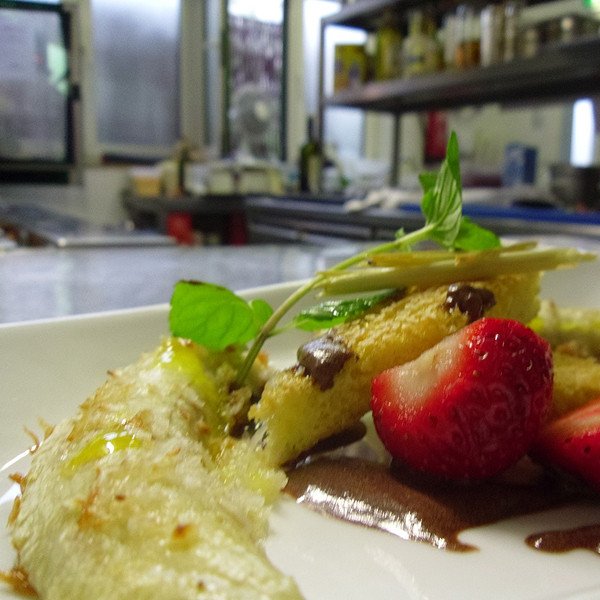 ---
Baked banana with coconut coat
Parduin restaurant Brandenburg
---
Prep time
Cook time
Skill levelEasy
---
Recipe rating
By clicking and sending a recipe rating, you agree to our privacy policy and you give us permission to process your IP address and the time of rating to deal with your rating. For more information to the storage and the processing of your data consult our privacy policy.
Have your happy-dessert ending with this recipe. Arrange the coconut-banana on sponge cake and top with chocolate-strawberry glaze.
Ingredients
4

bananas

40 ml

white balsamic vinegar

40 ml

saffron glace

2 teaspoons

icing sugar

40 grams

shredded coconut

1

free-range egg

1 tablespoon

white sugar

1 1/2 tablespoons

flour

1 knife tip

baking powder

1 knife tip

potato starch

1

vanilla pod

1

fresh mint

sprig
1/2 cup

milk

100 grams

strawberries

1 tablespoon

cocoa powder
Instructions
Peel and cut bananas crosswise in half and cut each half lengthwise in half. Cut the fresh mint.
Combine white balsamic vinegar, saffron glace, icing sugar and mint into a dressing, marinate bananas in that mixture for at least two hours.
Cover a baking tray with baking paper, place the bananas and sprinkle with coconut. Bake for about three minutes in a pre-heated oven at 200 degrees. Keep warm.
Separate the egg; slice down the center of the vanilla pod until you reach the end scraping the vanilla seeds.
Make a sponge cake from egg yolk, white sugar, flour, baking powder, potato starch and vanilla seeds. Bake for about ten minutes in a pre-heated oven at 170 degrees.
Cut the warm sponge cake into diamond shapes.
Afterwards puree milk, cocoa powder, strawberries with a hand blender, until a thick sauce is obtained.
Now place the sponge cake on the plate, top with banana and chocolate-strawberry sauce, garnish with fresh strawberries and mint.