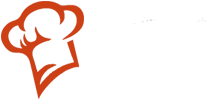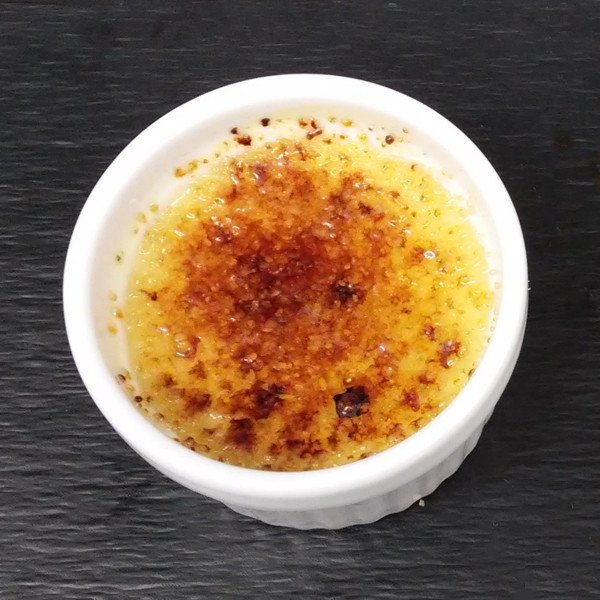 ---
Asparagus crème brûlée
Parduin restaurant Brandenburg
---
Prep time
Cook time
Skill levelAdvanced
---
Recipe rating
By clicking and sending a recipe rating, you agree to our privacy policy and you give us permission to process your IP address and the time of rating to deal with your rating. For more information to the storage and the processing of your data consult our privacy policy.
Modificate the classic and impress your guests with a delicious French touch. The sugar crust is the key, so get the flame going.
Ingredients
3 1/8 cup

heavy cream

200 grams

asparagus

1 cup

white sugar

1/3 cup

brown sugar

White port wine

280 grams

egg yolk

3/4 cup

milk

2

vanilla pod

1

lemon
Instructions
Caramelize 50 grams of the white sugar, add the peeled, sliced asparagus and deglaze with port wine.
Add the grated lemon and pour all of the heavy cream. Allow to simmer for 30 minutes.
Puree the asparagus mixture in the blender, then sieve and let it cool down. Add the egg yolks to the cold asparagus cream and mix.
Add milk, vanilla seeds, the remaining white sugar into a small pot, bring to the boil while stirring. Leave to infuse for 10 - 15 minutes.
While passing the vanilla-milk through a fine mesh sieve stir it into the asparagus-egg-cream mixture.
Place ramekins in a hot water bath and fill them evenly with the cream. Simmer for about 60 - 75 minutes in a pre-heated oven at 100 degrees.
Remove ramekins from the hot water bath and cool to room temperature on a rack.
Just before serving, uncover the ramekins and soak up any condensation with paper towelling.
Spread the brown sugar evenly on each ramekin and caramelize with a torch.
Serve immediately, otherwise the caramelized crust will soften.