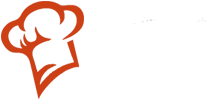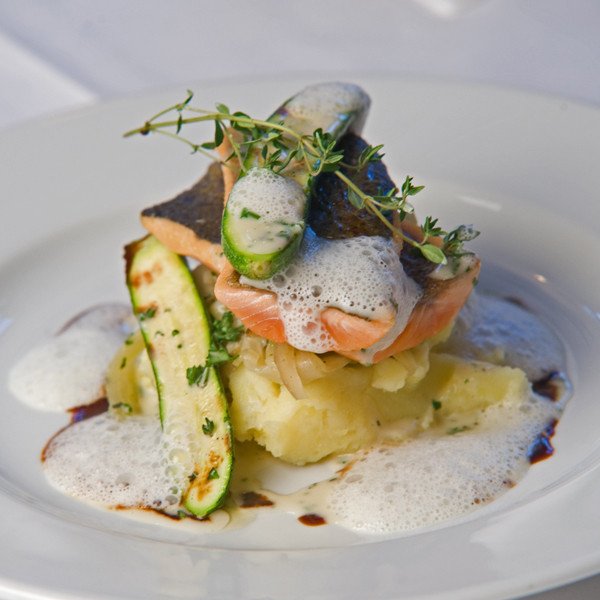 ---
Fried salmon trout fillets
Kastaniengarten restaurant Hof
---
Prep time
Cook time
Skill levelEasy
---
Recipe rating
By clicking and sending a recipe rating, you agree to our privacy policy and you give us permission to process your IP address and the time of rating to deal with your rating. For more information to the storage and the processing of your data consult our privacy policy.
Fish, a valuable source of protein and vitamins. Served on light mashed potatoes with vegetables. It fish when wishing to do something good for health.
Ingredients
For the salmon trout fillets
4

salmon trouts fillets

, each 200 grams
1 tablespoon

butter

1 stalk

thyme

Juice of a half

lemon

Ground black pepper

Salt
For the mashed potatoes
500 grams floury

potatoes

2 tablespoon

butter

Nutmeg

Ground

white pepper

Salt
For the fennel
2

fennel heads

50 grams

shallots

1/2 tablespoon

fennel seeds

1/2 tablespoon

thyme leaves

1/2 cup

fish stock

3 tablespoons

Noilly Prat vermouth

1 teaspoon

Pernod brand

1 tablespoon cool

butter

Ground black pepper

Salt
For the zucchini
4

mini zucchini

Olive oil

Fresh

garlic
Instructions
Mashed potatoes: Peel and cook the potatoes in boiling water until fork-tender, about 25 minutes. Drain and strain them through a press or mash. Add room temperatured butter, season with salt, freshly ground pepper and nutmeg; mixing well. Keep warm.
Zucchini vegetable: Slice the mini zucchini in halves. Head a bit olive oil in a pan, add zucchini vegetables, grill until zucchini are tender and browned; each side, 30 - 35 minutes. Season with salt and pepper. Keep warm.
Fennel vegetable: Slice the fennel and make fine 3 mm shavings of fennel and brown slightly in hot olive oil. Add shallot dices, 1/2 chopped garlic cove and very finely crushed fennel seeds. Glaze with vermouth and brand; stir well. Then add fish stock step by step, bring the liquid to a simmer until the fennel is soft. Season with salt, freshly ground black pepper; mix with cold butter shortly before serving.
Salmon trout fillets: Rinse the fillets and pat dry. Pick out fish bones by fish bones remover. Make several deep incisions skinside. Sprinkle with lemon juice, season with salt and freshly ground black pepper. Head olive oil in a non-stick pan and sear the fillets for a two minutes on the skinside. Add thyme stalk, crushed garlic clove and butter. Turn the fillets, sear for ten to twenty seconds in the foamy butter. Remove the fish. Serve the fish on the bed of mashed potatoes, fennel and zucchini topped with a squeeze of fresh lemon. It goes well with parsley sauce.